Maybe you need a headset for every day phone calls or easy outdoor listening; And for that reason, you are planning to purchase the LG Tone Style SL5, but you don't have a complete understanding of this headphone.
Sale
LG Tone Style HBS-SL5
Sound by meridian-experience...
Power battery life- Talk time 8...
Fast Charging - 10 minute charging...
That's why you are searching for a good and reliable review of this headset.
If so, then don't worry. You are in the right place!
Today I am here with a LG Tone Style SL5 review.
Before informing you of this headphone in detail, I would like to give an overview of the LG brand.
Then let's go for it.
Brand Overview Of LG
LG Electronics is a part of the LG Corporation. It is a South Korean multinational electronics company founded in 1958.
The headquarters is in Yeouido-dong, Seoul, South Korea. LG stands for "Lucky Goldstar."
It was established in the Korean War consequence. The reason was to give the rebuilding nation domestically-produced consumer electronics and home appliances.
LG Electronics plays a vital role in the global buyer electronics industry.
It was the second-largest LCD TV manufacturer universal as of 2013.
Besides these, now they are manufacturing headphones and earbuds globally. 
LG is a delightfully smart brand, and "Life's Good" is their slogan.
The LG release their HBS-SL5 earphones in 2019. At that time, I have purchased this headphone and still using this.
Now I am going to start reviewing this headphone based on my own experience. Stay with me and go through it.
LG Tone Style SL5 Review
At the very beginning, know some of its important features at a glance.
At A Glance
Tuned By Meridian Audio.
Multilayer Metal For Clear Audio.
Retractable Earbuds.
Fast Charging Battery.
USB Type C Charging Cable.
Fast Pairing Bluetooth.
Vibration Alert For Incoming Calls.
Little Sound Leakage.
Not WaterProof And Sweatproof.
LG Tone HBS SL5 is a pair of in-ear Bluetooth headphones. It is a neckband style wireless stereo earbuds tuned by Meridian Audio.
Meridian is a high-performance audio expert and pioneer of advanced audio solutions with rich and clear audio.
But do you need a wired headphone?  Then you may go for LG Quadbeat 3.
This SL5 neckband headphone comes with retractable earbuds.
Gently pull to extend and pull again to retract for an easy storage management solution.
This neckband-style earphone is perfect for any consumer who is fond of true wireless earbuds. Now I want to share with you how was my first impression after seeing these earbuds.
In The Box
I ordered LG HBS-SL5 headphones online. When the delivery agent came, I gladly received my parcel and opened the box.
I saw my desire neckband headphones looking at me. What a moment it was!
In the box, you will see…
LG Tone Style SL5 headphone.
A USB C charging cable.
A user manual.
A warranty card.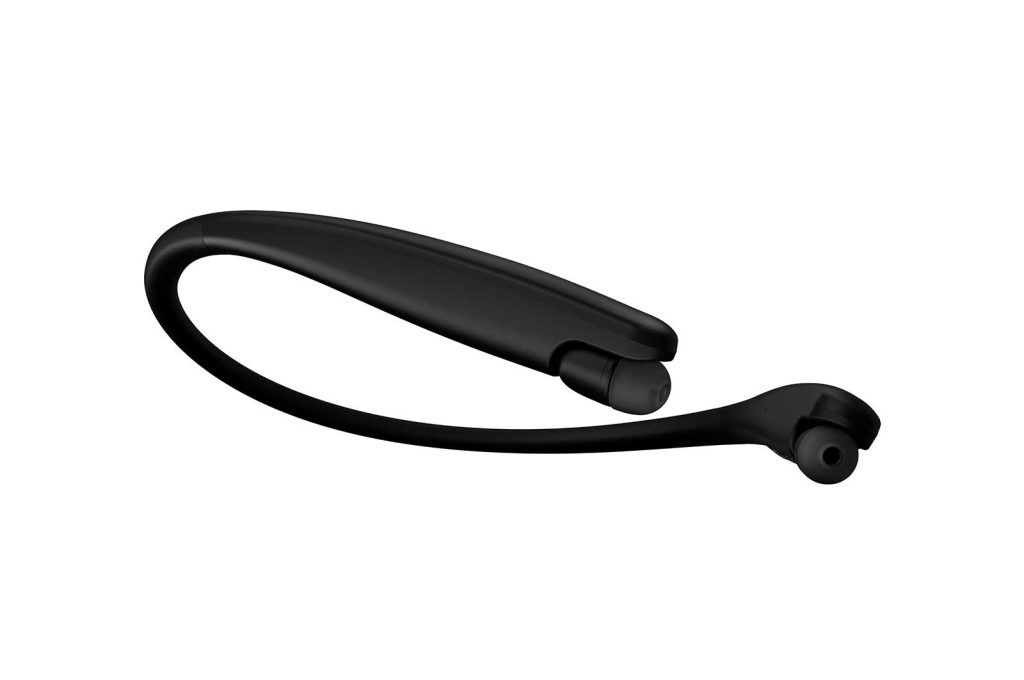 Extra Accessories
Thanks, LG, for providing two extra ear tips with my SL5. One pair is big, and the other is small.
As my ear is small, I used the small pair of ear gels.
They don't offer any extra accessories without ear tips, not even a carrying pouch or case. It's a bit disappointing.
Here I am going to mention its key specs with pros and cons.
Have a look below.
Key Specifications
Headphone Type: In-Ear.
Connector: Wireless/Bluetooth.
Bluetooth Version: 5.0.
Wireless Range: 30 Feet.
Control: Volume, Play, Pause, Answer-End Call.
Microphone: Dual Microphone.
Battery: Rechargeable, Lithium-Polymer.
Charging Cable: USB C.
Charging Time: 2 Hours.
Play Time: 8 Hours.
Standby Time: 8 Hours.
Weight: 1.5 Ounces.
Color: Black.
Pros
Great Comfort.
Excellent Sound.
Good Battery Life.
Super Clear Calls.
Cons
Wire Is Very Thin.
Mic Can't Block Outside Noise.
You must want to know about its comfortability. No one wants to have uncomfortable headphones.
Are They Comfortable?
These neckband headphones provide long-time wearing comfort.
I used this headset for multiple hours and didn't feel any discomfort. Only my ears got hot after 2 hours, but they never hurt me.
Once, my friend was wearing it for 5 hours; he told me it hurt him. As the feeling varies from person to person, your experience may vary too.
The ear tips are very soft. If your ears are very large or small, don't worry. It comes with large and small extra ear tips.
The neck design provides you great comfort and always stays with your neck.
You cannot use this headphone while lying down in the bed. It may put pressure on your neck.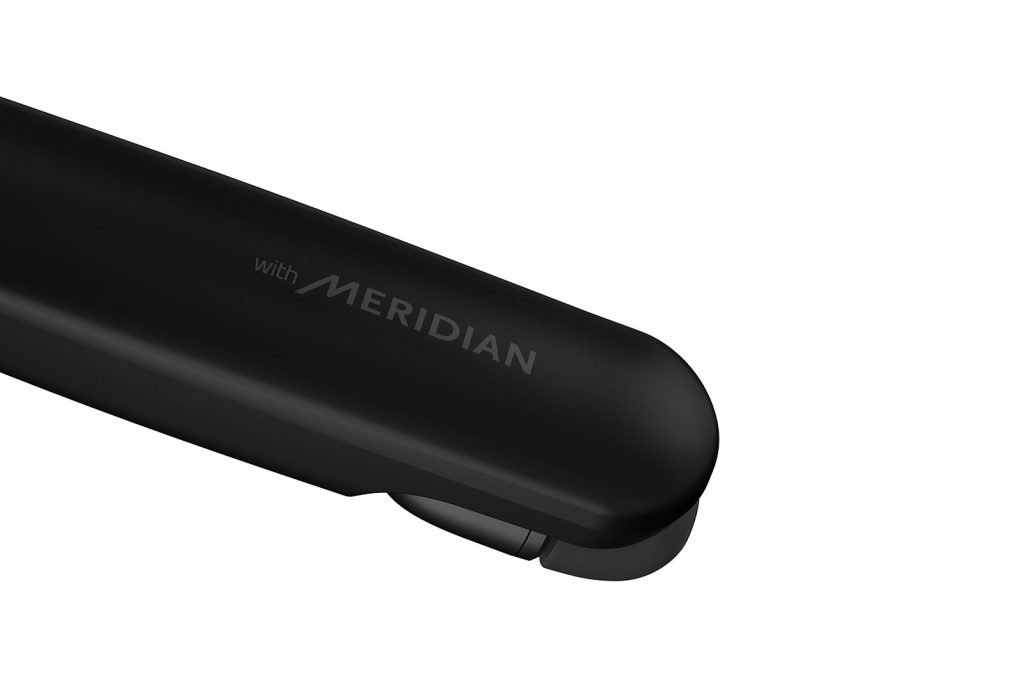 Are you curious to know about the sound profile of LG Tone Style SL5?
Okay, I am not letting you be curious anymore. You will find the details below.
Sound Profile
You know LG partnered up with Meridian Audio to provide customers the best possible sound.
The sound profile of the LG HBS SL5 is better enough than any other headphones. It uses multi-layer metal for better sound.
It produces clarity in high and low ranges.
The SL5 provides accurate treble and rich, deep bass for a more balanced sound.
But I felt the sound didn't come through as strongly as I expected from a meridian partnership.
The bass frequency is about as loud as guitar and piano harmonies. It is good for general listening but may not be enough for bass lovers.
Overall the sound is very neutral, clear, and crystal.
Sound Leakage
If you listen to a loud volume, it may leak a little bit of sound. But it is safe when listening at low or moderated volume.
Noise Cancelling
The LG Tone Style does not have noise cancelling feature. As an in-ear earphone, it provides ambient noise isolation.
The ear tips can isolate much background noise, but it's not like an active noise-cancelling headphone.
By reducing the background noise, it helps you to focus on your music or conversation.
If you want a headset with active noise cancelling, you may go with LG Electronics Tone Ultra HBS-800 Headphones.
How Is The Microphone?
The LG Tone Style HBS-SL5 comes with dual microphones. The mic is just okay. Two mics ensure a crystal clear conversation.
It can pick up your voice more clearly. So phone call is more audible even in noisy environments.
Once I called my friend when I was in my room, and the fan was running. Unfortunately, my friend heard that sound.
The microphone can not block any background noise.
Now I will discuss the controlling system of this LG Tone Style HBS-SL5 headphone.
How To Control It?
The LG Tone HBS-SL5 has a simple volume control. But the on/off button can make you bored.
You need to hold the button for 6 or 7 seconds and wait for the vibration as it is actually turning on or off.
The speaker is on the left on top near the button.
When calling others, you need to be conscious about it. If the speaker is hidden in your neck or collar, you may face a problem in hearing.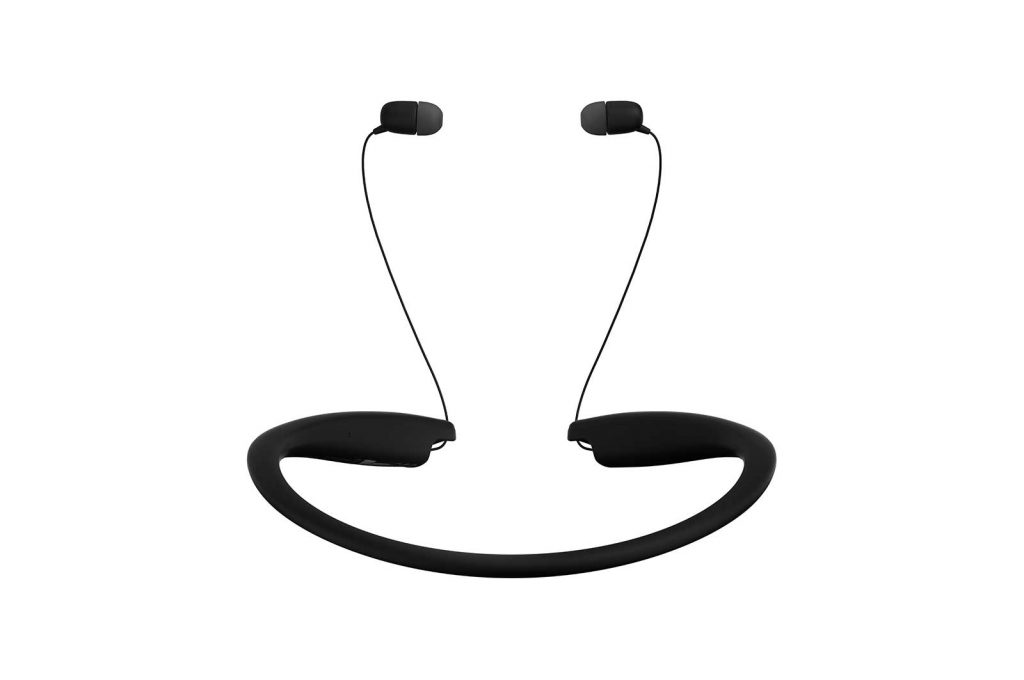 When you buy a new headphone, it's important to check the build quality. It decides how long you can use the headset.
How Strong Is The Build Quality?
The LG Tone SL5 has a sturdy build quality. The neckband itself is made of urethane materials that feel strong enough.
I have been using this headset for a long time, but still, it is okay.
I have a complaint that the wire looks very thin. It has a chance to be torn apart anytime. You need to use it very carefully.
But the overall build quality is enough sturdy and durable.
Warranty
The LG provides 1 year of hassle-free warranty. If your headset gets damaged within 1 year, don't worry.
The LG is committed to give you a free repair.
Anyway, Lets go for its design, portability and stability now.
Design
Neckband-style earphones always look somewhat strange. It is like carrying your earphones on your shoulder.
The design of the LG Tone SL5 is perfectly suited for people who want to go with true wireless. This HBS-SL5 neckband comes in black color.
Overall it looks very nice and stylish to me.
Portability
As a neckband-style earphone, the LG HBS SL5 is a very portable set of headphones.
Its weight is only 1.5 ounces which is very lightweight.
You can carry it anywhere anytime.
It is foldable, just fold it and take it in your backpack.
Stability
The LG Tone SL5 is superb for stability. It always stays securely on your neck.
Anywhere anything you do, the earphone is always on your neck. There is no chance of sliding off.
Is It Waterproof?
The LG SL5 is not a waterproof headset. If you want a waterproof headset, it's not for you! You may go with NANAMI Bluetooth 5.0 Wireless Earbuds IPX7.
It is not suitable for swimming or shower time.
The SL5 is also not sweatproof.
It doesn't give you protection when you get heavy sweat. If you want a sweatproof headset, you may go with AfterShokz Trekz Titanium.
As it is a Bluetooth headset, you need to know about its Bluetooth details.
Right?
Okay, don't worry. I am going to explain it now.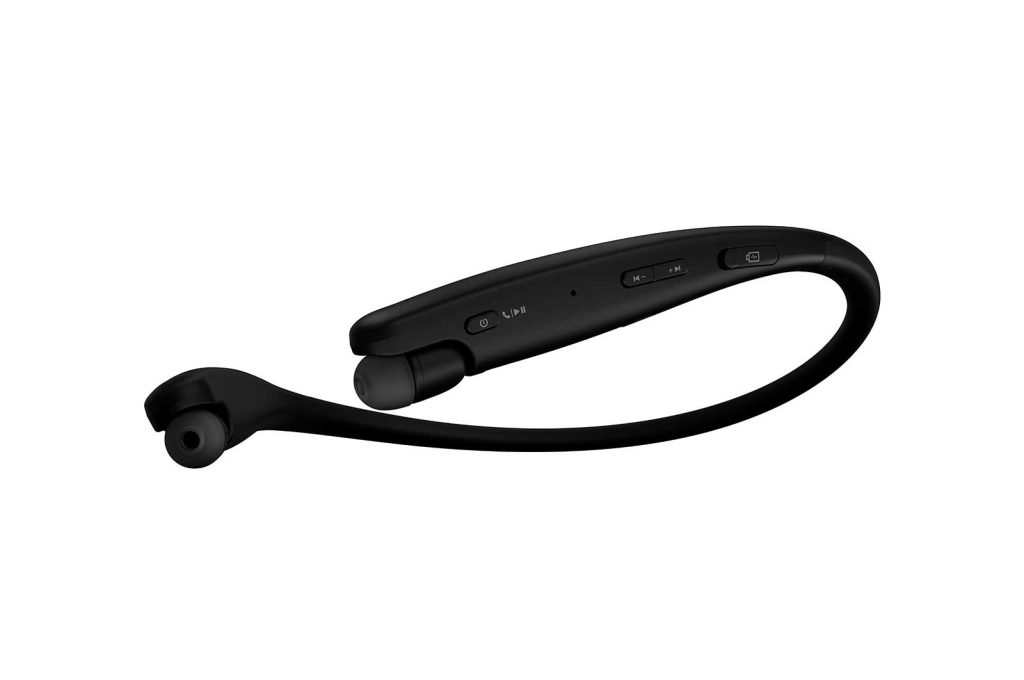 Bluetooth Details
The LG Tone Style SL5 comes with Bluetooth version 5.0. It provides you very fast pairing.
The Wireless range is also fine. It is around 30 feet or 10 meters.
The LG Tone SL5 provides only SBC support for android and AAC support to IOS users, and it is good.
But as a Meridian partner, if the Bluetooth codec supported aptX, it would be great.
It seems disappointing to me as Meridian Audio is famous for making high-fidelity audio components.
It is a Bluetooth headset, and you need to pair it first before using it.
So, let's know how to pair it!!
How To Pair LG Tone HBS-SL5 Headphone?
The pairing system of SL5 is very easy.
-Press and hold the power button on your speaker until the power button starts to flash.
( A tone may play to signal power has been turned on).
-Now press and hold the Bluetooth button for 2-5 seconds.
-When you see the Bluetooth icon starts flashing, your headset is in pairing mode.
Are you facing a problem with pairing? Is your headset not working properly?
Then you have to reset it.
Let's know the process.
How To Reset ?
-At first, turn on your headset.
-Then hold down the call button and both the volume up and down button simultaneously.
-Now, hold it until the light flashes steady blue.
Once it is done, the headset is reset and ready to be paired.
Right now, I am going to disclose the battery of the LG Tone Style SL5 headphones.
Battery Life
The LG HBS-SL5 has good battery life. It comes with a rechargeable lithium-polymer battery.
This headset provides you 8 hours of talk time and playtime with 18 days of standby time.
The charging cable is also excellent. It is USB type C and offers you fast charging.
Charge it only for 10 minutes, and it will give you 3 hours of play or talk time.
Are you worried about whether you can use this headset with your devices or not? Well, don't worry. You will get your answer in the below section.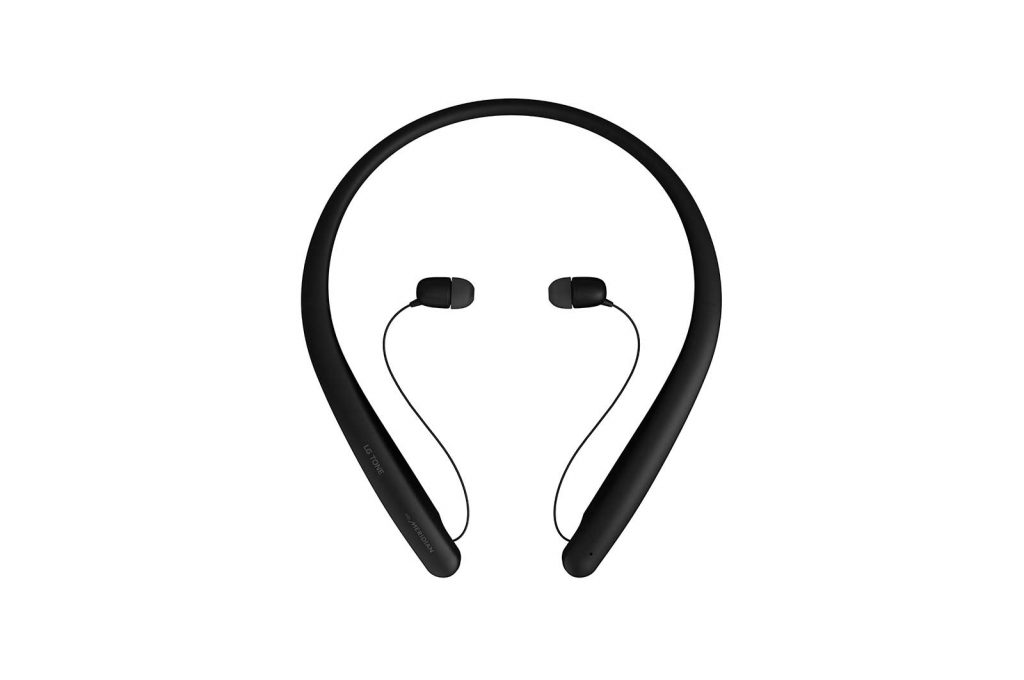 How Much Compatible With Other Devices?
The LG Tone Style SL5 is compatible with most devices. It supports multi-pairing.
You can connect two devices at the same time.
You can connect your Pc and mobile devices at the same time.
It is compatible with Windows 10 and Mac. This headset also works great with Android and iPhone.
Can You Connect LG SL5 To A TV?
You can connect LG SL5 headset to your Smart Tv if your Tv supports Bluetooth. If it doesn't, you can still connect it. You just need a third-party adapter in that case.
Is It Suitable For Glasses?
The answer is yes. You can wear glasses and this headset at the same time, without feeling any fatigue. It will never hurt you. 
You have already got a vast idea about this LG Tone headphone. Now let's know who should take it and who can skip it.
Who Should Buy It?
Do you want a true wireless headset? If yes, LG SL5 is ideal for you.
If you seriously need lightweight neckband headphones, you may go with this headset.
This headset is suitable for your everyday phone calls and listening.
You can also use it for outdoor workouts like sport, gym, running, cycling, or other exercises.
But you need to be careful of its thin wire.
For official use, it would be great if it had sound isolation or didn't leak sound. However, you may use this headset at the office by keeping the volume low.
It is also ideal for commuting or traveling. But you need to conscious of loud volume that can leak sound.
Who Might Skip LG SL5?
Do you want a headset for studio monitoring like mixing, recording, or others? You should skip LG Tone-SL5. It is not ideal for that.
For studio monitoring headphones, you may go with Tascam TH-200X headphones.
This headset is also not for audiophiles. For audiophile headphones, you can go with Audio Technica ATH-M60X headphones.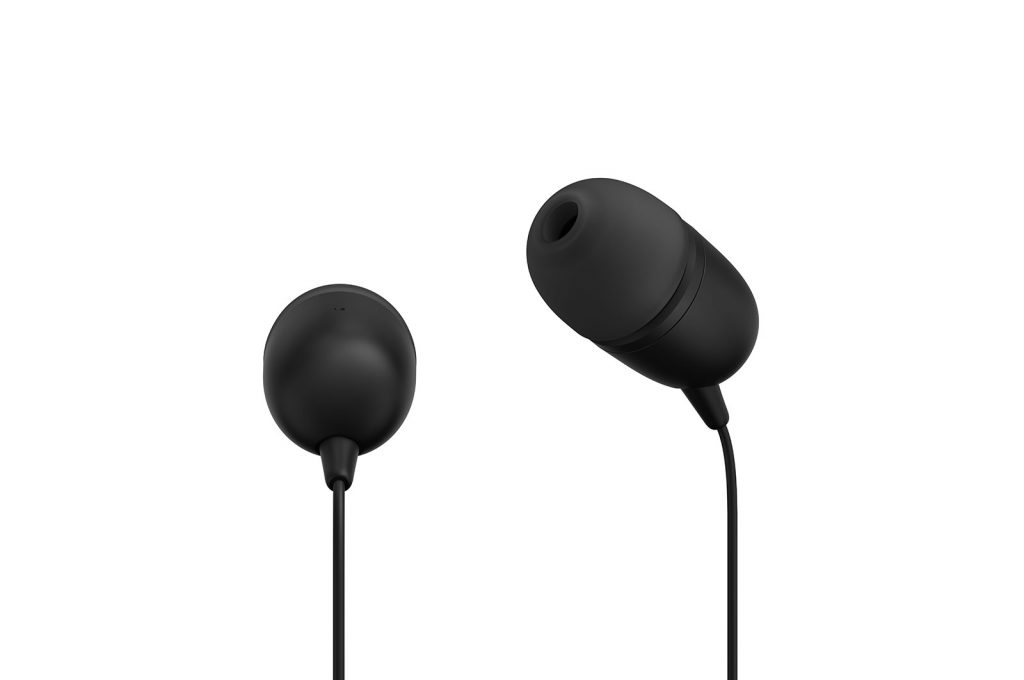 Customer Support
LG is always finding new ways to offer an exceptional customer experience.
They like to introduce their customer care offerings to find the best and fastest way to solve any customer issues.
Right now, maybe you have no question left about the LG Tone Style HBS SL5 headset. Then it is time to compare SL5 with other headphones.
Compare With Other Headphones
To know which features make it different from others, we need to compare it with other headphones.
1 . LG Tone HBS-SL5 Vs HBS-SL6
S
The LG Tone Style SL6S is nearly identical to the SL5 model. In fact, both are so similar in their functions and features.
However, the SL5 is more lightweight than the SL6S. its price is relatively affordable too.
In contrast, the SL6S offers 18 days of standby time, while SL5 provides only 10 days.
2 . LG Tone HBS-SL5 Vs HBS-XL7
LG Tone SL5 and XL7 both provide the same features. But they also have some significant differences.
The HBS-XL5 provides Meridian Audio sound with 32 bit HiFi DAC upscaling.
It also comes with a Google Assistant button. It helps you to ask a question or translate many languages.
You won't get these features in LG SL5.
3 . LG Tone Style HBS-SL5 Vs Jabra Elite 45E
LG Tone SL5 and Jabra Elite 45E both are in-ear neckband style headphones.
The Jabra Elite 45e offers you superior wireless calls and a music experience. Its sound technology removes noise from calls to ensure superb voice clarity.
It has a voice button that instantly connects you to Alexa, Siri, or Google Assistant.
Overall, Jabra Elite 45E is better enough than SL5.
If you have a plan to purchase this LG Tone Style HBS SL5, it is important to know it will be worthy or not.
Let's know why you should buy this.
How Worthy Is It?
The LG Tone Style is a neckband headphone that gives you great comfort during multiple hours.
It provides loud and crystal clear audio. The microphone is also good for everyday phone calls.
The 8 hours battery life and fast charging method make it very suitable for day-long usage.
Moreover, the retractable earbuds provide you with secure storage, and the Bluetooth v 5.0 offers you a fast pairing mode.
So considering all these features, this headphone will be worth it for your everyday use.
After going through my LG Tone Style HBS-SL5 Review, if you think you can not like it or need an alternative, don't worry. Just go through my next segment.
Alternative To LG Tone Style HBS-SL5
You may go for one of the following headphones as an alternative to our LG Tone SL5.
All these three headphones are good with their functions and features.
That's all for today.
Conclusion
Finally, you have got an accurate idea about this headset from this LG Tone Style SL5 review.
I tried to share my experience from a neutral point of view.
I hope it will help you to make the right decision.
If you think it is ideal for you, you can buy SL5; otherwise, you can skip it.
Always go with your right choice and decision.
Thanks For Reading This Article.