Are you searching for information on the Status Audio BT-One? Maybe you are looking to know more about some of its specific features.
Today I am here to give you an original detailed review of Status Audio BT One.
Status Audio CB-1
STUDIO STANDARD: Praised by top...
50MM Drivers: Large 50mm drivers...
DESIGNED FOR COMFORT: The CB-1's...
After reading below you will know all the details of the Status Audio BT-One, its features, comfortability, frequency, sound details, build quality, portability, stability, Bluetooth details, battery, and so on.
Status Audio BT-One at A Glance
Wireless On-ear Bluetooth 5.0 aptX headphone.
Comfortable Earcups.
30 hours of battery life with USC-C charger cable.
Foldable.
Multipoint pairing support.
I heard a lot about Status BT- One many times from my friends. As I am a music lover, I was looking for wireless Bluetooth headphones at an affordable price.
So, I brought Status Audio BT-One headphones with extreme excitement. I have been using this headphone for the last six months. I must say, I never felt any problem or discomfort with using this.
The releasing date of Status BT One is February 15th, 2019
I want to make you sure that Status BT is an on-ear headphone. For casual use, this headphone is fabulous.
Let's reveal some important information which might help you.
Brand Overview
I have already talked about the Status Audio Brand Overview in another article Status Audio CB-1. You can have a look there.
In The Box
Are you excited like me??? I was super excited when I got my Status BT- One on my hand.
When I unboxed the box, I got a hard-shell zippered carrying case. I was wonder to see the carrying case. Last time I was a bit disappointed because Status CB-1 didn't come with any carrying case at all.
Then I opened the zip and found my desired headphone, which was matte black.
Status Audio also provided an extra 1.2-meter aux audio cable with a 3.5mm audio jack, USB-C charging cable, manual, and 1-year warranty card.
Their packaging was so satisfying. Now let's know the details of the cables.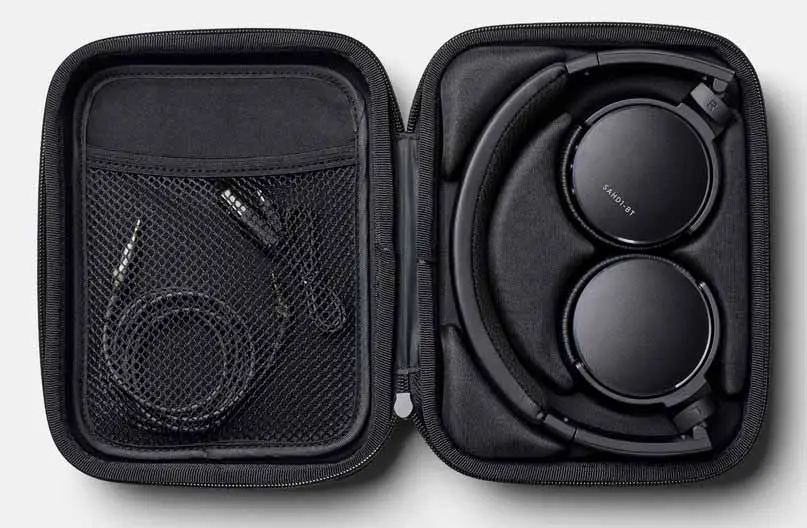 Cable Details
Though BT-One is a wireless Bluetooth headphone, they also provide an extra 3.5mm jack cabled input for use in "line-in" mode when Bluetooth connection is not available.
Also, they provide USB-C charging cable for a super quick charge.
Unfortunately, you cannot use other brands' USB-C charging cable to charge this headphone. You need to use only that USB-C charger they provide.
Now you are going to know the specs and pros-cons in the wink of an eye. Have your sight in below.
Key Specifications
Type: Closed-back, On-Ear.
Connection Type: Wireless / Wired
Driver: 40mm.
Battery Capacity: 30 hours.
Charging Cable: USB-C.
Microphone: Yes.
Weight: 155g.
Pros
Amazing sound quality.
Quick Charge.
Latest Bluetooth 5.0 aptX.
Lightweight.
Super Affordable.
Cons
Volume and track navigation buttons are the same.
No Active Noise Cancellation System.
Questionable Microphone Performance.
There is a very remarkable question – Is Status Audio BT-1 comfortable?
So, let's know about this.
Is Status Audio BT-One Comfortable?
The Status Audio BT-1 headphones are very light weighted and comfortable to use.
The earpads and the headband underside are padded with memory foam and lined with a material that is like leather. This underside padding helps distribute pressure and reduces discomfort over time.
It may make a little bit warm to your ear if you use it for a few hours at a time. But it will not make any discomfort at all.
The headband is adjustable so that you can easily adjust the band to your size and comfort.
The Clamping force is also very amazing of BT-1. AS it is light weighted and clamping force is also good. So, you can use it while lying on the bed.
The bigger head-sized people can also use it because of its adjustable and padded headband. 
Are you thinking about its sound quality???
Be ready…. I am going to share it with you.
Sound Profile
Status Audio BT 1 provides you an excellent stereo sound profile. The driver of Status BT-1 is 40mm with the dynamic transducer. I must say the sound is so smooth and pleasing.
Let's see the sound profile stepwise:
Frequency Response
The frequency response of Status Audio BT-1 is 20Hz to 20kHz, which provides a very excellent frequency range and a good sound quality.
It delivers an impressive low-frequency response which gives you a clear crystal sound.
Bass Accuracy
The Status BT-1 has very decent bass accuracy. The low-bass is quite overrated. Are you an of Hip-Hop and EDM??? Then I must say you are going to love these headphones.
Let's see in a jiffy:
| Name | Original Values | Standard Values |
| --- | --- | --- |
| Standard Error | | |
| Low-frequency Extension | | |
| Low-Bass | | |
| Mid-Bass | | |
| High-Bass | | |
Mid-Range
Now let's know it's mid-range. The mid-range of these headphones is quite outstanding.
We can see it below:
| Name | Original Values | Standard Values |
| --- | --- | --- |
| Standard Error | | |
| Low-Mid | | |
| Mid-Mid | | |
| High-Mid | | |
Bill Callahan's "Drover"-track fewer deep bass in re mix will give you a general sound signature sense.
High-Range
The high range of Status BT -1 is not that much good than mid-range. But still, it is well balanced.
| Name | Original Values | Standard Values |
| --- | --- | --- |
| Standard Error | | |
| Low-Mid | | |
| Mid-Mid | | |
| High-Mid | | |
| Openness | | |
| Acoustic Space Excitation | | |
Soundstage
The soundstage of BT-1 headphones is a bit confusing. As it is a closed-back and on-ear design, it allows only partial audio interaction with the outer ear.
I didn't feel the bass of 'Rockabye' song while wearing this headphone. 
But I clearly heard the "Perfect" song by this headphone.
| Name | Original Values | Standard Values |
| --- | --- | --- |
| Openness | | |
| Acoustic Space Excitation | | |
Sound Leakage
Are you worried about its sound leakage?
Nothing to worry about. Because Status BT One sound leakage performance is so decent.
If you listen to music at a high volume in a quiet room, then a little bit of sound may hear the nearby people.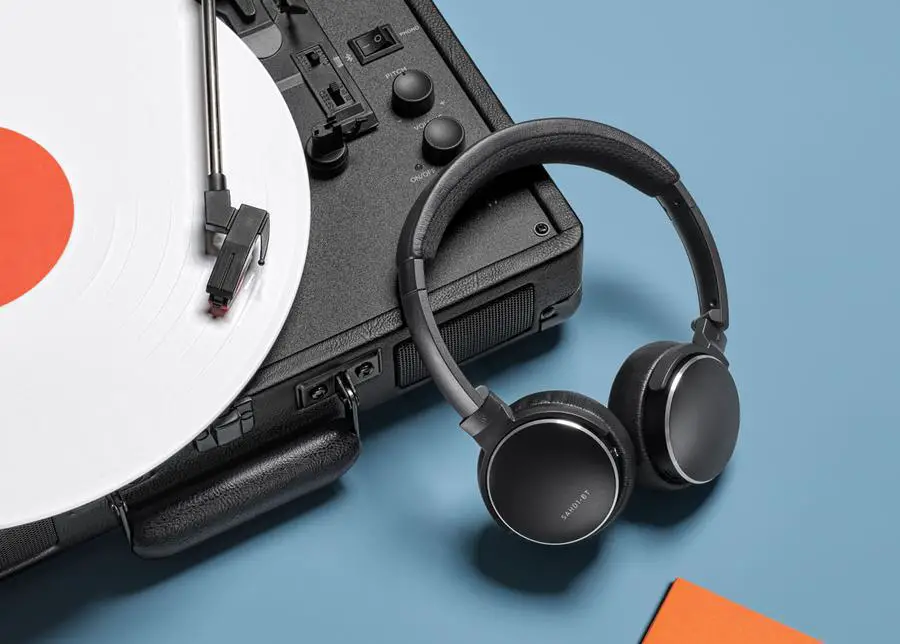 Noise Cancellation
Now a question may arise in your mind. Is it good at noise-canceling?
If that, then I would like to say BT one headphones have no active noise canceling feature. But it might work as passive isolation canceling.
You might listen to a bit of noise from your background but not in a large amount because of its on-ear pads.
If you want to purchase Noise Cancelling Headphone, you might go for- SuperEQ S2 Bluetooth on-ear Headphones.
Driver
For your better understanding, I am letting you know what Driver is.
A driver converts electrical sounds into sounds. These headphones deliver 40mm, which is quite good.
Recording Quality
As I have already said, Status BT One is not perfect for studio work, so I don't think its recording quality is that effective.
Your voice comes out thin and muffled during recording.
You may be worried about the volume and mic feature. Right?? Let's not be worried anymore. Have a look here:
Volume Control For Speaker
You can control your volume of music without touching your phone.
There are playback buttons and two volume control buttons on the left earcup.
So, you can easily control your playlist without any hassle.
But you may feel discomfort because there are no track changing buttons. This might annoy you.
Microphone
Do you want to use your headphones for talking? Your worries are over now.
The BT One provides you a microphone with the headphones. You can find the microphone on your left earcup, just beside the play/volume buttons.
You can not only enjoy the music but also can talk over the microphone.
No mute function available.
I think there are a few questions about some other features in your mind. Let's reveal those questions…
Building Material
Status BT 1 headphones are mainly made of plastic.
For which, I am quite disappointed. This plastic seems relatively robust.
I am kind of confused about its plasticky joints that connect the headband.
But it should be noted, the backside of each earpiece is made of metal, and the pads are quite soft.
Portability
I have already talked about its lightweight and foldability. It is portable to anywhere.
Status BT One provides you a zipped case. So, you can easily keep it inside the case and take it anywhere you want.
Especially, it can be your best companion while traveling.
Stability
There is a strong possibility to fall out of the headphone while you are doing exercise at the gym or running in the street.
In these such case, you can look for Earbuds.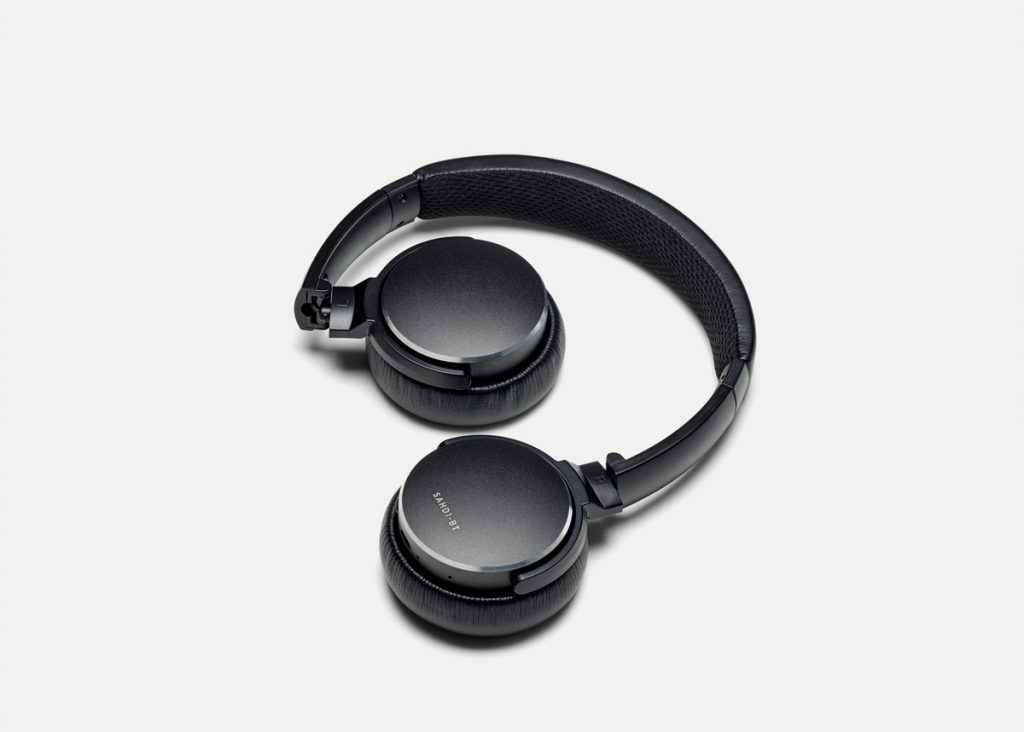 Warranty/ Guaranty
You will be much happy now; I can bet because Status Audio BT One provides you a 1-year warranty and 30-Day Performance guaranty.
Is not it so satisfying???
Only U.S. customers will get free return shipping, but outside of the U.S., customers need to pay for return shipping costs.
Waterproof/Sweatproof
Is there any question about its waterproof or sweatproof feature in your mind?
I am really sorry to say that Status BT-1 is neither waterproof nor very much sweatproof.
But if you want waterproof headphones, then it's not perfect for you.
You might go for – "HPTCCC Waterproof Bone Conduction Headphones."
Bluetooth Details
Aren't you super excited to know the Bluetooth details??? So, let's realize it…
Status BT 1 has the latest Bluetooth version of 5.0 aptX with a range of 25meters.
I enjoy the songs wearing my BT 1 headphone while doing all the household works. I usually put my phone in a corner and walk all the home wearing my BT headphone. It never lost its frequency.
It supports aptX- LL bluetooth codec for low-latency wireless audio.
aptX: A set of instructions for how to code & decode data that Bluetooth transmits.
Multi-Device Pairing
The outstanding feature of this headphone is, you can connect two devices at a time.
This is the newer feature we have ever seen.
I want to thank Status co. for this feature.
But it will not support NFC (Near Field Communication technology) pairing.
Battery Details
DO YOU HAVE DOUBT ABOUT ITS BATTERY LIFE???
Let's clear your doubt….
The Status Co claimed that the battery provides 30-hour playback music. I must say they are ABSOLUTELY RIGHT!!!!
The battery is made of Lithium Ion, which supports Qualcomm's Quick Charge technology.
Within one hour, your headphones will get fully charged and provide you approximately 30hours of playback tracks.
Charger
Status Audio BT provides you a USB-C charger for quick charging with the headphones.
No Power-saving feature.
No Audio-while Charging.
Compatibility With Other Devices
Status Audio BT One is compatible with all the latest smartphones, iPhones (iPhone 5- iPhone12), iPods (iPods 2- iPods Pro), Pixel (1/2/3/4), Galaxy (S6/S7/8/9/10), Fire tablet (7/8/Kids Edition/10), Kindle Paper white/Oasis, MacBook, MacBook Air, MacBook Pro, iMac, Mac Pro, Dell, HP, Huawei, Surface, T.V. and more.
How Much Suitable For Gaming
The Status Audio BT One isn't much suitable for wireless gaming because of high latency.
As they support aptX-LL on PC for low latency audio, you will need a separate receiver for this feature.
They also don't offer any wireless compatibility with Xbox One or PS4.
BT-1 is suitable for wired gaming. If you haven't plan on using a mic, you will be able to use it with the included 1/8" TRS audio cable. 
How To Pair With Device
-At first, you need to activate Bluetooth on your device.
-Then, turn the headphones on, holding the Power/ Multi-Function Button until you hear the "Power on" sound. The red and blue light will start flashing.
-After that, select "Status Audio BT One" in your Bluetooth menu on your device.
-If the Bluetooth pairs with your device then, the red and blue right will stop flashing.
-If you hear an audio confirmation from your headphone, then your headphone and device will be paired with each other.
Connect With TV
Do you want to connect your BT wireless headphones with another device, like T.V? Let's know how….
Status Audio has already solved your problem. They have provided an extra cable with a 3.5mm jack, by which you can easily connect your headphone with your T.V.
Nowadays T. V's are coming with extra facilities like Bluetooth option. So, you can easily connect your BT-1 headphone with your T.V by pairing Bluetooth.
Suitable For Glasses Or Not?
Yes!!! You can easily wear glasses while wearing these headphones.
As its earcups are so soft, so it will not bother you if you wear glasses. Again, its thin headphone will help you to wear your glasses.
Suitable For Online Online Class?
The Status Audio BT One is not perfect for online teaching or online meetings.
As I have already discussed that its mic performance isn't that good. So that you can try another headphone- "TaoTronics Trucker Bluetooth Headset."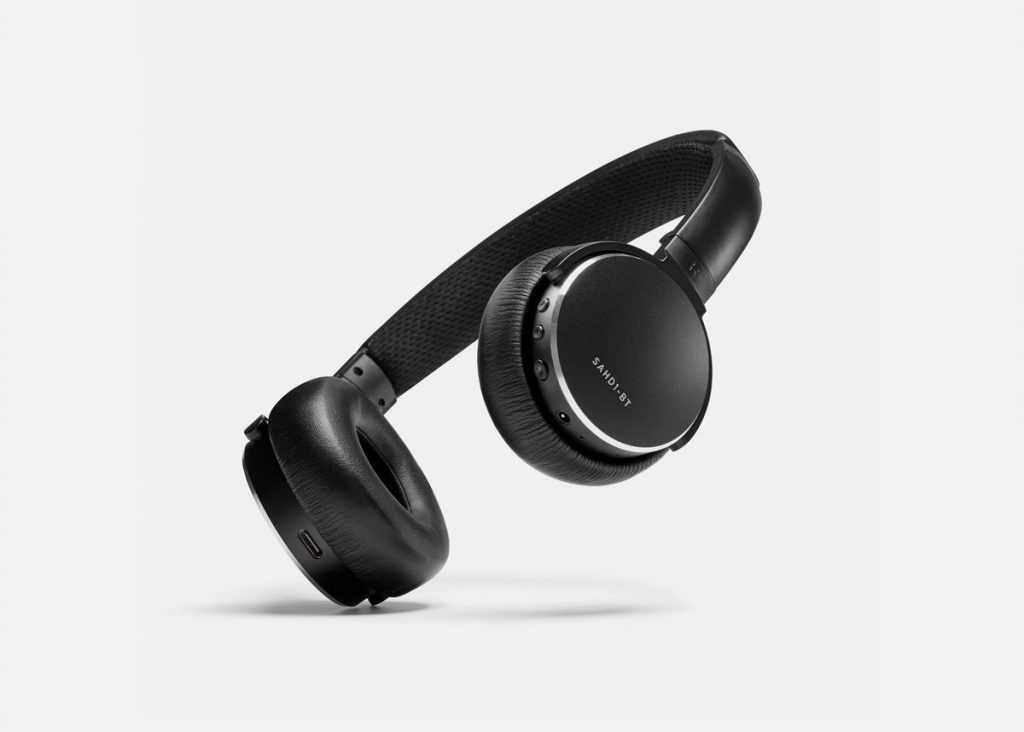 Customer Support
If you feel any problems or want to know any information about Status Audio BT-1!!!
Their customer support service is always open for you. You can find some FAQs on their website status.co
From there, you may find your answers. Again, there is also a comments/ message box. You can quickly contact them via message box. Their team will answer you within 24 hours.
There is also an email address given on their website. So, you can email your query there.
They also have social media to respond to you. Like- Instagram, Facebook, Twitter, YouTube. You can also use these platforms.
Who Should Buy?
Those who can use this headphone casually. I think this is much suitable for them.
Do you love music while traveling? If yes, then BT- One is the best option for you.
As it is wireless and also case included, you can easily carry it anywhere. Not only this, you can use it while light working and also can talk with others with this headphone.
Do you want to use it for office work? You can also use it for office work if you keep it in the medium volume of sound.
So, the sound leakage possibility is narrow.
Who Might Skip It?
As I already discussed with you, Status Audio BT One is not perfect for recording, mixing, or studio work. Those who are looking for a headphone for studio work, they can avoid this headphone.
I have already shown you the alternative earlier for studio work. You can follow that. It might be helpful for you.
Again, those who are looking for waterproof headphones, they might skip BT -1.
Compare With Other Headphones
Now let's compare Status BT One with other headphones. This will help you to choose your desired one.
Status Audio BT One vs. Jabra Elite 45h:
Status Audio BT One and Jabra Elite 45h both wireless Bluetooth headphones with lightweight.
Status Audio BT One headphones provide you 30 hours of playback music of a 1-hour charge. In comparison, Jabra Elite 45h offers 50 hours of battery in just 15 minutes of charge.
There are two microphones in Jabra Elite 45h. On the other hand, Status Audio BT One has only 1 microphone.
Marshall Monitor Bluetooth vs. Status Audio BT One:
Marshall Monitor Bluetooth is an over-ear wireless headphone, whereas Status Audio BT One is an on-ear wireless headphone. If you want over-ear headphones, then you can go for Marshall Monitor Bluetooth headphones.
Marshall Monitor Bluetooth has advanced active noise canceling technology. But Status Audio BT One has no ANC technology.
Marshall Monitor Bluetooth requires the Marshall Bluetooth app or Google Assistant app. At the same time, Status Audio BT One requires no apps.
Status Audio BT One vs. Creative Aurvana Live 2:
Status Audio BT One is wireless Bluetooth headphones, whereas Creative Aurvana Live 2 is wired headphones.
Status Audio BT One is better for casual use, traveling, music, podcasting but Creative Aurvana Live 2 is best for audiophiles.
Status Audio BT One vs. JBL Live 400 BT Wireless:
The Bluetooth version of Status Audio BT One is 5.0; on the other hand, JBL Live 400 BT Bluetooth version is 4.2.
Your frequency range for Status Audio BT One is 25m, but JBL Live 400 BT is 10m.
If you are thinking between Status Audio BT One and JBL Live 400 BT.
I suggest you go for Status Audio BT One so that you can have a good range of frequency.
Status Audio BT One vs. AKG N60NC Wireless:
AKG N60NC Wireless headphones' sound quality is not the best like Status Audio BT One.
So, if you want a better sound quality headphone, then the Status Audio BT one is the best option for you.
Worth Buying?
I must say, Status Audio BT One wireless Bluetooth headphone is worthy of buying.
Status Audio BT One provides excellent sound quality. Though there is a lack of Active Noise Cancelling
The build feels a bit flimsy and stiff; still, it is a compact, stylish, and very affordable headphone.
According to price, I think Status has delivered significant value for money with BT One.
Alternative
Are you thinking of an alternative to Status Audio BT One? If that, you can check out some other alternatives.
You may go for "Sony Wireless Headphones WH-CH510" or "Audio-Technica ATH-SR5BT".
These are the great alternative to Status Audio BT One wireless on-ear headphones.
Conclusion
I think you have got your very detailed information about Status Audio BT One Wireless Headphones. I have tried to show all the possible ways to have a clear idea of it.
Status Audio BT One delivers a strong audio profile in a handsome design with a very affordable price range.
I am suggesting to you from my personal experience, Status Audio BT One is the best option for casual use. Now whatever your decision it is, I will respect your decision.
Thanks for reading this article.