Imagine, you are traveling from one place to another. You sit looking out the window. The sun is about to go down. The wind is blowing gently, and you want to get lost in the environment.
A top quality in-ear headphone or earbuds can make your dull travel, the best travel experience ever. 
What if this headphone was also super unique and eye catching?? Right!!!
YES!!! I am talking about- "Status Audio IEM 2X Dual Driver Micro Buds." 
Sale
 Today I am going to present a review of the Status Audio IEM 2X.
First, let's take a glance at all the exciting features.
At A Glance
Dual Driver Micro Buds ( dynamic and an armature driver ).
3 Button Remote.
Three Different Sizes (S/M/L) Ear Tips.
1-Year Warranty.
"Are you super excited to know what was there in the box?" If so!!! Then, I am going to share with you about these now. Let's unbox the box now:
In The Box
When I got my IEM 2X in-ear headphones from the delivery man, I was too excited. I was searching for a headphone for casual use for a long time. And finally, I got that. I found:
3 Different Sizes Of Extra Ear Tips.
Magnetically Closing Mesh Carry Pouch.
User Manual.
Warranty Card.
As these earbuds are wired, and the jack is 3.5mm. So, you can easily connect with IOS/Android Phones. But if your device isn't 3.5mm jack enabled, you need an extra adapter for these headphones.
For your better understanding, I am showing specs of IEM 2X Micro buds. These would help you to figure out more clearly.
Key Specifications
Type: Closed-Back, In-Ear.
Connection: Wired.
Cable Length: 1.2m.
Jack Size: 3.5mm.
Drivers: Dual Drivers (9mm Dynamic & Armature Drivers).
Driver Sensitivity: 102db ± 3db.
Frequency Range: 20Hz- 40kHz.
Impedance: 18 Ohms.
Microphone: Yes (In-Line).
Weight: 3.2 oz.
Color: Jet black & Gunmetal.
Pros
Dual-driver provides more clear-crystal sound quality.
Super reasonable price.
Light-weighted.
Cons
Questionable stability.
Suspicious waterproof features.
Questionable microphone feature.
"Do you have any queries regarding its comfortability?" If so!!! Then your worries are going to be over very soon. Now I am going to disclose it.
Comfortability
As Status Audio IEM-2X is an in-ear headphone, these are super comfortable to wear. The ear tips are so comfy. They perfectly fit inside the ear.
Status Audio IEM has also provided three different sizes of ear tips. So, you can easily choose your favorable size.
One can also feel comfortable while lying on the bed. As these are in-ear headphones, you won't feel discomfort.
As these are in-ear headphones, the bigger head or smaller head size doesn't matter. Everyone can easily use these.
"Are you a glass-loving person?" Don't worry!!! You can easily wear these with your favorite sunglasses or spectacles.
Sound Profile Of Status IEM 2X
Maybe several questions are creating on your mind regarding the sound profile of these headphones. Have patience… Keep your eyesight below:
Bass Accuracy
IEM 2X headphones provide a Stereo Sound profile. As I have already disclosed that the frequency range is 20Hz- 40kHz, and impedance is 18 ohms. So, you can believe it will provide you an excellent bass accuracy.
Sub-bass is present here, but some rumble is also possible. Mid-bass is more forward and has good, detailed sound. Mid-bass is clear without much bleed into the Mids.
Status has managed to get a full mid-bass with good detail and a fairly clean transition into the lower mids.
Treble-end
The lower treble follows the upper-Mids. There are a few ups and downs to the treble. The upper end adds some air back, but overall, the treble seems a little closed, and cymbals are slightly tizzy.
Mid-end
Mid is quite good, and clarity is better than anticipated. Male and female voices are so clear. These offer an impressive, meaty listening experience.
But sometimes, I felt IEM 2X crashes and burns. In the comparison of price, these mids are quite good.
I could hear all the instruments, and the singers voice clearly of Coldplay-Hymn For The Weekend.
Low-end
The IEM 2X offers an impressive low end. It represents how a track should sound. The sound is accurate and full.
The low end is neutral if folks want to hear music as it was recorded.
Driver
As these are dual-driver earbuds. They are combined with a 9mm dynamic and an armature driver.
These drivers create a premium listening experience. You will get audiophile caliber sound at an entry-level price.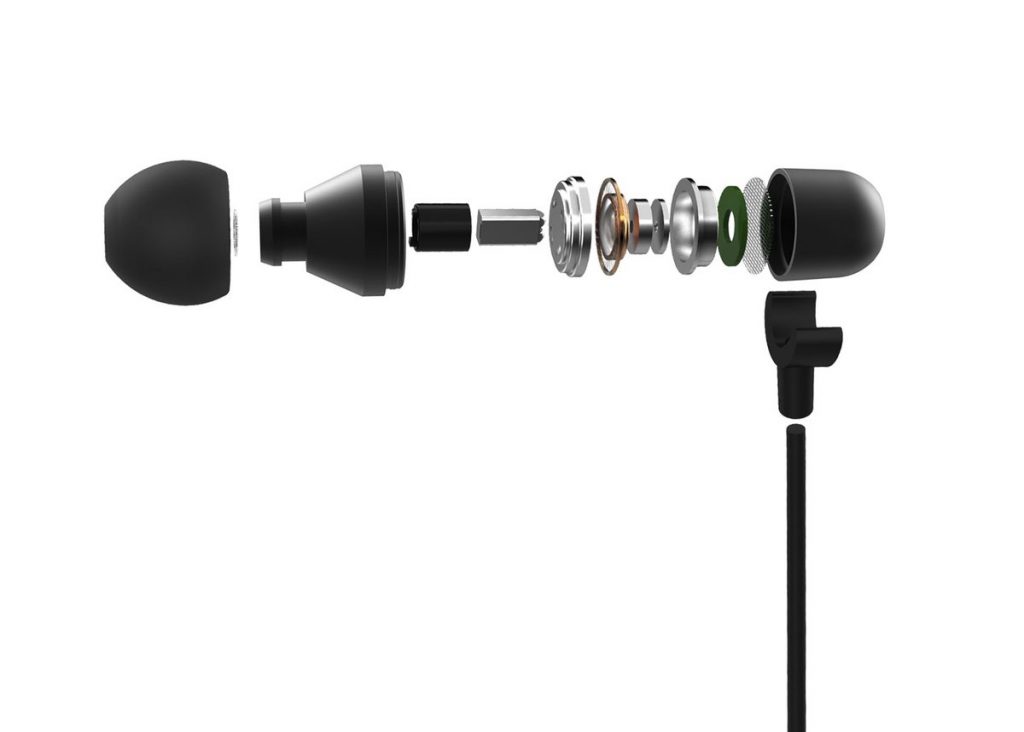 Soundstage
The soundstage is fairly limited in depth and height. It will make you feel that you are in the first three rows of a small theater.
I never expected that the layering could be this good at this price. But overall, I am satisfied with their soundstage, I must say.
Sound Leakage
I felt that these micro buds do some leakage. When I was listening to songs at a higher level, these leak some sound.
But it didn't leak sound at the medium level of volume.
How To Control?
If you are thinking about controlling your playback, I would say these are the easiest to control.
Status IEM 2X Dual Driver Micro Buds provides you 3-button remote in-line. You can effortlessly control your playback or hands-free calls.
There are play/pause, volume increase, and decrease buttons. So, you can change your tracks and your volume level as well.
They have also provided a 3.5mm jacked cable. You need to put the jack inside the device and play your music.
These micro buds allow your device's virtual assistant (Siri/Google Assistant).
Microphone 
You can pause your microphone while listening to music. But you can't mute microphone while talking. You need to mute it from your device. 
The microphone noise cancelling feature is very poor.
The call quality of these headphones are average.
Recording Quality
"Are you thinking of recording music by these earbuds?" Then, I suggest you; these aren't an excellent option for you.
One of my friends tried to record music with these earbuds, but the result was so horrendous.
I would suggest you some full quality headphones for recording. You can check- "AMORNO Wireless Neckband" or "Sony WI XB400".
Build Quality
From this above discussion, I talked about comfortability, sound profile, control, recording quality, etc.
Now I want to discuss the build quality of Status Audio IEM 2X. Keep your eyesight on below:
The IEM 2X is a micro-bud. The earbuds are made with heavy metal. The metal shell is fashioned in a capsule shape.
The jack is 3.5mm TRRS Type and wrapped in black rubber. The cable is cloth wrapped and made of the same rubber (From the jack to the splitter).
The wires (above splitter) are rubber coated and enter the rear of the capsule.
The machined aluminum earbuds ensures durability.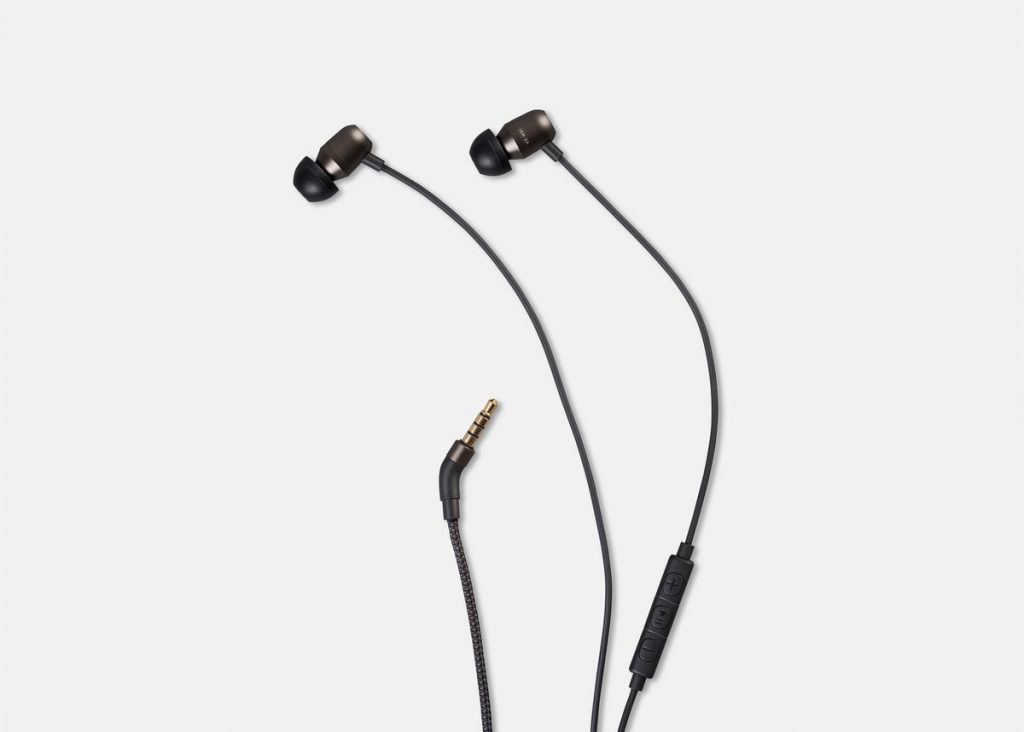 Warranty/ Guarantee
Status Audio provides a 1-Year Warranty and 30-Day Performance Guarantee.
Within 1 year of the original purchase, if there found any defects in materials and quality, they will be furnished with a replacement unit. But user-inflicted damage will cover a partial credit for the replacement.
You can also ask for refund if your headphones don't meet and exceed your expectations. It needs to be in 30 days of the original purchase.
U.S. customers will get free return shipping, but outsider of U.S. is required to pay the return shipping cost.
Portability
As Status IEM 2X is wired, in-ear micro buds, you can easily carry them wherever you want.
They have also provided a carry pouch to you. So, you don't need to fix a place to keep these. Again, you can carry it in your pockets as well.
Compatibility
"Is there any question regarding IEM 2X compatibility?" I want to remove your question now.
Status Audio IEM 2X is compatible with both iOS and Android as these are wired earbuds. But you might need an adapter for the latest iPhones. Because they are not 3.5mm, jack enabled.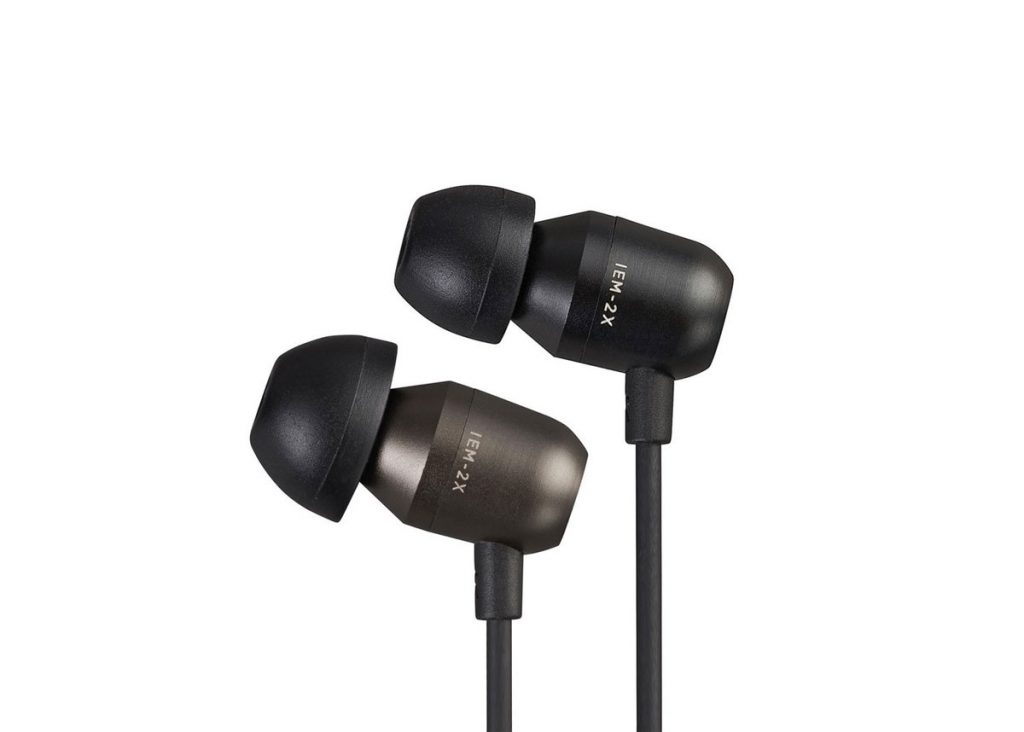 How Much Suitable For Gaming?
To be truthful, I would like to say, IEM 2X is not suitable for gaming.
The microphone feature isn't good at all. Again, there isn't an ANC feature. So, if you want to use these earbuds for gaming, it won't be a great decision at all. But you can still use these for gaming.
I am suggesting you some best headphones which are suitable for gaming. Indeed, you will love those. You may go for:-
Suitable For Studio Or Not?
"Are these earbuds suitable for studio work or not?" Don't worry!!! I am answering this question now. So, have a look below:
It looks so funny to imagine doing heavy work (Like- Studio Work) by earbuds or in-ear headphones. 
If you want to do studio work by earbuds or in-ear headphones, it's quite impossible to get good feedback. I am suggesting you some good headphones for doing studio work. 
You might go for :-
Status Audio CB 1
Audio-Technica ATH-M50X
OneOdio Pro-10
Who Should Buy This?
Status Audio IEM-2X Dual Driver Micro Buds are best for traveling. As these are light-weighted and provided a pouch for carrying, you can easily take these anywhere.
The dual drivers will provide you the best quality songs. They will also help you to get lost in the music world.
Who Might Skip It?
These earbuds are not best at fitting. There are not fit-wings for stable fitness inside the ear. So, it might fall while doing exercise, running, or cycling.
You can check- "Status Audio BT Transfer"
If you are thinking to use these micro buds for official use, you should skip these. Its will not suitable for official work, online / zoom meetings, or online teaching.
Compare With Other Headphones
Now, I am showing a comparison between Status IEM-2X and some other headphones. This comparison might help you to choose your desire ones.
Status Audio IEM 2X VS.

Status Audio BT Transfer:
Status Audio IEM 2X and Status Audio BT Transfer are both dual driver earbuds. So, these are quite good for listening to music.
But Status Audio BT Transfer is a wireless Bluetooth earbud. So, if you want wireless Bluetooth headphones, you may go for Status BT Transfer.
Again, they are best for stability and also reduce more ambient noise than IEM EX.
Status Audio IEM 2X VS.

Shure SE215-CL:
Status Audio IEM 2X is dual driver earbuds. On the other hand, Shure SE215-CL has only one dynamic driver.
You can get accurate bass and sound quality from Status Audio IEM 2X. But I felt the bass was a little bit boomy in Shure SE215-CL.
Again, you can't talk with Shure SE215-CL. Because there is no microphone feature included. But you can do both listening and speaking with IEM 2X earbuds.
Status Audio IEM 2X VS.

Status Audio BT Structure Dual Driver:
These both are dual-driver earbuds. But IEM 2X is wired, and BT Structure is wireless. Again, BT Structure is quite good at stability. They will never fall while having exercise, jogging, or running.
So, if you want to switch to wireless Bluetooth earbuds, you might go for BT Structure.
Status Audio IEM 2X VS. Surfans SE01 IEM Headphone:
They both are dual-driver headphones. Status Audio IEM 2X has 9mm Dynamic and Armature Drivers. Surfans SE01 has one 10mm dynamic and one balanced armature driver.
If I think about the frequency range, Status IEM 2X has 20Hz-40kHz. On the other hand, Surfans SE01 has 20Hz-20kHz. So, here Status IEM 2X is better than Surfans SE01.
Is Status Audio IEM 2X Worth Buying?
I think Status Audio IEM 2X is worth buying.
If you prefer micro-driver earbuds for comfort and a fairly balanced sound signature, IEM 2X is better.
The price value is also affordable. Within an attractive price, you are getting such ordinary headphones. I think within this price range; nothing can be greater than IEM 2X.
So, I can blindly say, Status Audio IEM 2X is worthy of buying.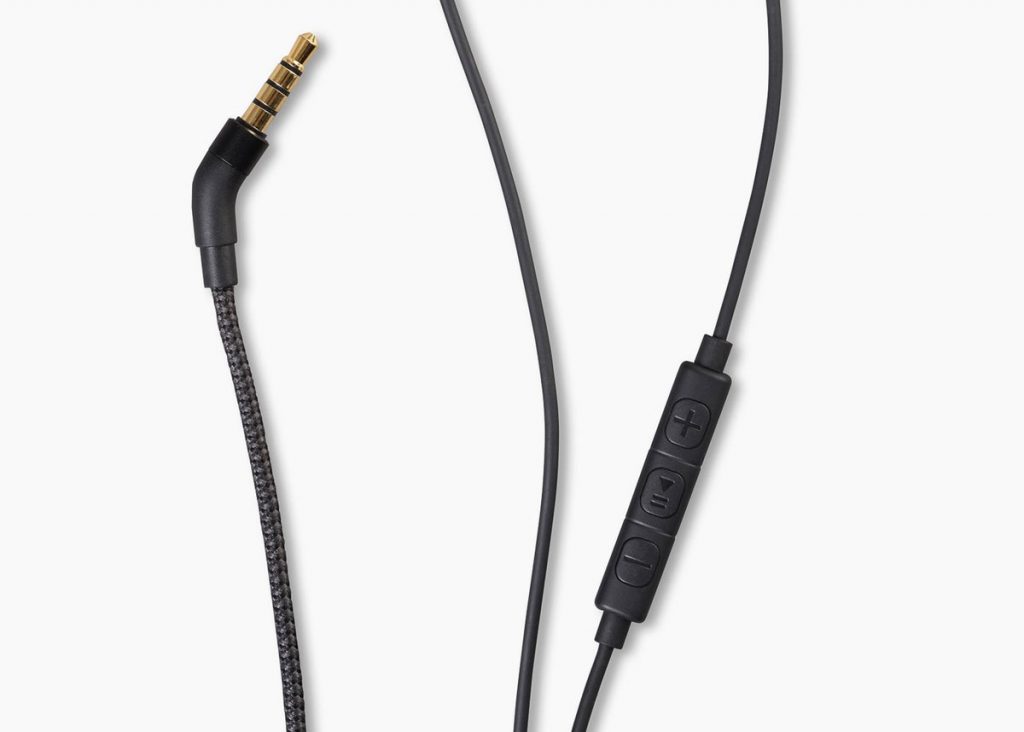 Alternative
In these above discussions, maybe I could answer all your queries and problems regarding Status IEM-2X.
After knowing all the details, if you are not still satisfied, or these earbuds don't full fill your demands, then you can switch to other earbuds.
I am suggesting some alternatives to IEM-2X. Hopefully, these would help you to choose. Have a look below:
You can check the following in-ear wired headphones:
Conclusion
I expect Status Audio IEM 2X review was quite adequate to answer all of your questions. I tried to show all the positive and negative points to you. Maybe, you would be benefited now.
So, I barely appreciate your decision, whatever you have decided.
Thanks For Reading This Article…
Frequently Asked Questions: