All the latest tech and great well rounded performance at an affordable price!
This is what Super EQ is advertising about their Q2 Pro earbuds.
Who doesn't love this superb combo?
I think you are also bewildered by this wondrous statement. Right?
And now you want to verify it on your own, and that's why you are here.
Well, I won't disappoint you either.
Here you will get to explore a well-detailed SuperEQ Q2 Pro review that I am going to share based on my personal experience.
However, before that, let me tell you about this brand in brief.
About SuperEQ Brand
SuperEQ is the ANC headphone brand of OneOdio.
If you have never heard of OneOdio, it is a Chinese headphone brand that develops high-quality headphones at an affordable price.
SuperEQ is the in-house brand of OneOdio that develops only ANC headphones. They want to ensure less noise and more sound for you.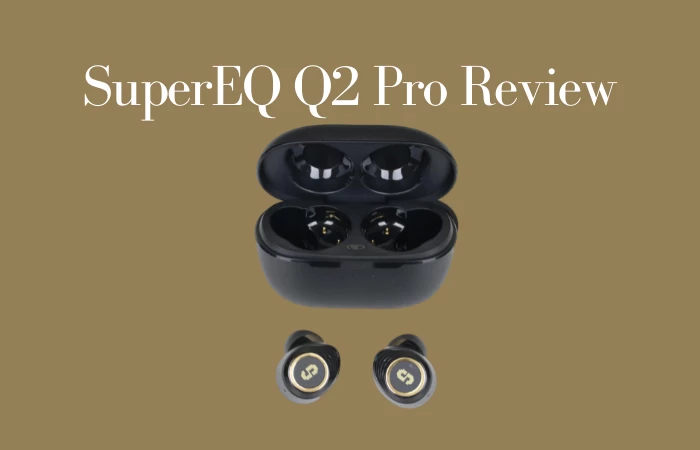 But why should noise-canceling headphones be formal style? Or why should it be expensive?
To step out of this so-called theme, SuperEQ promises to produce the best and coolest budget-friendly noiseless headphones for youthful and adventurous audio consumers.
They create a complete immersion that takes the customers to the new audio world.
They want you to be young and be free. SuperEQ believes that young is all about stylish, and young music is all about the thrill.
So, are you ready to feel the thrill?
Then, spark up your passion with good quality music and feel your pulse racing with SuperEQ.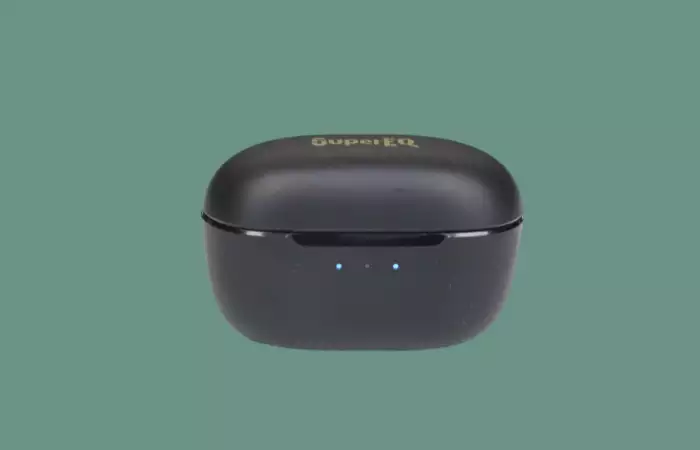 SuperEQ Q2 Pro Review: Free The Colorful Youth & Highlight Musical Personality
Every detail of these earbuds that you need to know before finalizing the deal is presented here.
I have included its design, built, comfortability, portability, sound profile, pros-cons, key specs, and anything you want to know.
Check out each section thoroughly and decide whether to buy these earbuds or not.
Okay, let's start the discussion without any further ado.
Firstly, see their special features at a glance.
At A Glance
Hybrid Active Noise Cancellation up to 35 dB.
Premium sound with dynamic bass.
Latest 5.2 Bluetooth technology.
LEDs on the charging case.
IPX5 waterproof rating.
This is just a glimpse of these earbuds. Aren't you excited to know more?
Actually, I fell in love with the look of these earbuds from the day of their release. And I wanted to get a pair from that day. Then, finally, when I ordered them online, my happiness knew no bounds.
I was eagerly waiting for its arrival and when they really arrived, guess what happened?
Yes! I was trembling with excitement and eventually opened the box with my shaky hands.
Now I am going to share that moment with all of you.
What's In The Box?
Let me say something about the box first. Fortunately, its pastel green color is my favorite. So, I was totally impressed by its cute little box.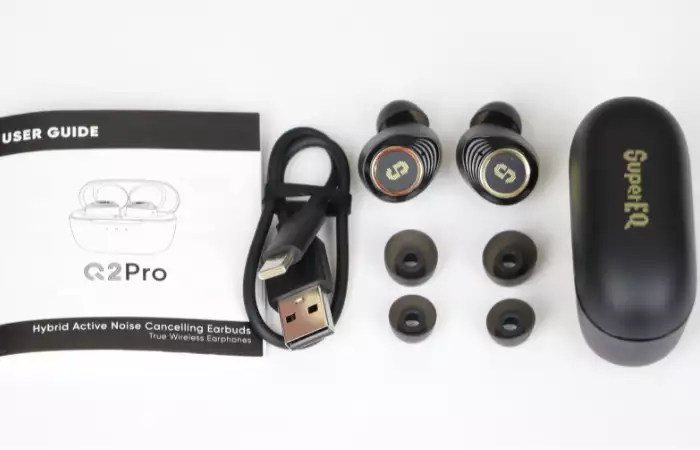 In the box, I saw –
SuperEQ Q2 Pro earbuds
Charging case
USB-C charging cable
3 pairs of ear tips
User guide
Except for these, they don't provide any extra accessories, but what they provided was not any less.
Well, I was quite curious about the material of the box. It seemed like they didn't use any plastic in it. If it is really like that, then I must appreciate Super EQ for showing concern for our environment.
Anyway, I was pleased enough with the provided items.
Now let's take a quick look at their key specs and pros cons.
Key Specifications
Form Factor: In-ear.
Connectivity Technology: Wireless, Bluetooth.
Frequency Response: 20 Hz-20 kHz.
Driver Size: 12 mm.
Impedance: 28 ohms.
Input: 5V.
Battery Life: 11 hours (70% volume, ANC off), 8 hours (70% volume, ANC On).
Battery Life with Charging Case: 40 hours (70% volume, ANC Off), 30 hours (70% volume, ANC on).
Charging Time: 2 hours.
Charging Cable Type: USB-C.
Battery Type: Lithium polymer.
Battery Capacity: 55 mAh.
Charging Case Capacity: 370 mAh.
Bluetooth Version: 5.2.
Wireless Range: 10 m/ 33 ft.
Codec Support: SBC, AAC.
Noise Reduction: Up to 35 dB.
IP Rating: IPX5.
Color: Black.
Weight: 0.004 ounces.
Dimension: 3.9 x 3 x 1.8 inches.
Pros
Good battery life.
Simple and elegant design.
Lightweight and comfortable.
Amazing noise cancellation.
Cons
Sticks out a lot from the ear.
Could be more compact.
The ambient mode could be louder.
Actually, I was less concerned about the design as it attracted me from the time I first saw it online. It was just as cool as the picture. But don't worry, I will give you an idea about it also, but before that, let's see how comfortable these earbuds are.
Are They Comfortable?
Well, you may feel disappointed in the first place to know that I didn't have so good experience with the earbuds in terms of comfort.
These earbuds are quite larger in size if I compare them with other similar kinds of true wireless earbuds. And I think this inappropriate size affects the comfortability in a greater way.
I was wearing these earbuds for almost 3 hours. After the first hour, I started feeling a little uneasy, and there was a feeling of fullness in my ears.
They are definitely not the kind of earbuds that you can wear all day. Hence, I suggest you take breaks in the middle in the case of a long time wearing.
Anyway, these earbuds don't seem to trap much heat in the ear canals. I felt quite breathable to me.
Are you feeling upset after reading the comfort feature? Don't be disheartened, my dear.
Let's see if these earbuds are capable enough to bring a bright smile to your gloomy face with their sound quality.
Sound Profile
I was fairly pleased with the V-shaped sound profile of the SuperEQ Q2 Pro. It is slightly on the warmer side of neutral.
As I heard earlier that these earbuds are pretty impressive in reproducing the low notes, I just sat back to listen to my favorite song, Let Me Love You by DJ Snake, Justin Bieber.
And guess what? It felt like I had never listened to this song in such a wonderful way!
Yes, Q2 Pro has a slightly boosted bass that is punchy and, most importantly, satisfying.
Voices and most instruments sounded fantastic, but the drums and deeper bass seemed a little bit flat to me.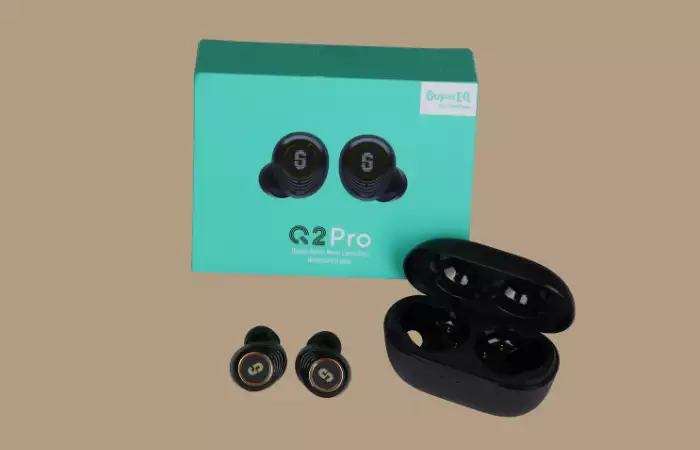 And definitely, they are not for the hardcore bass headed. You are not going to get the deep thump and rumble that you would get from a high-quality subwoofer, but it is adequate enough for a regular listener.
Well, that doesn't make the earbuds inferior in any way. In fact, I loved it so much.
Anyway, the midrange sounds slightly recessed, but the overall voice clarity is pretty good. The instruments sound fairly natural and have an organic tone.
Yes, I won't deny that there is some bass bleeding in the lower midrange, but it doesn't cause any muddiness, which is a plus point.
Talking about the treble, it is lively enough while being less fatiguing.
However, if you are very sensitive to high frequencies, then your experience may vary.
Occasionally the treble may sound a bit metallic to you, but it is not distracting unless you are particularly listening for it.
Well, the audio quality will vary a little with different modes.
When I turned on the ANC, the sound became clearer and more balanced, making the audio better. And it felt like the vocals came closer to my ears.
Then after turning off the ANC, the audio sounded full-bodied and warmer.
So, both are good. You can enjoy your listening in your preferable way.
Altogether, the detail retrieval of Q2 Pro is quite good, and it will let you hear every small detail of the music.
They cannot meet the need of an audiophile but are perfect for casual ears looking for well-sounding earbuds at an affordable price.
Another essential thing I need to mention is that Q2 Pro doesn't have its own companion app for sound adjustment, but you can bring richer sound by using premium music apps like PowerAMP.
Sound Leakage
To test its sound leakage performance, I gave these earbuds to my younger brother. He was listening to a bass-heavy song raising the volume to the highest level. And surprisingly, I couldn't hear anything even though I was sitting very close to him.
So, SuperEQ Q2 Pro is the best in this aspect, and you can enjoy your favorite playlist with these earbuds without disturbing others or by maintaining your privacy.
As Q2 Pro are noise-canceling earbuds, I couldn't wait anymore to test its Noise Canceling.
I know you are also waiting eagerly for this part. Right?
Noise Cancellation
I will inform you of its ANC a bit later, but I can't resist talking about its isolation performance before that.
When I put the Q2 earbuds in my ears, just the seal of the silicone ear tips could reduce the surrounding noise to a certain extent.
So, these earbuds provided good isolation, which was beyond my expectations, making the task of ANC relatively easier.
A big thumbs up to SuperEQ!
Anyway, now come to the part of ANC.
While walking on a busy street in New York City loaded with heavy traffic and loud construction noise all around, I thought of checking its ANC feature.
To really test its limit, I played the song A Thousand Years by Christina Perri, which is very soft and delicate.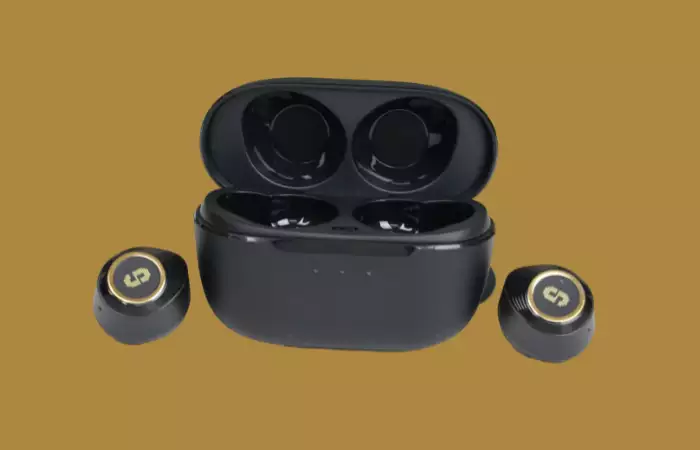 With the Q2 Pro set to normal mode, the music was almost completely drowned out by the urban soundscape.
Then I turned the ANC on. The music became audible, and the surrounding sounds reduced to a gentle background whispering. The noise-canceling practically worked somewhat like a high pass filter for the surrounding sound.
However, I could still hear the high end of the background noise, which was helping me to maintain situational awareness. But the low and mid ranges could no longer occlude the music.
That said, these earbuds could block out the bass and mids pretty well while being less effective against high-frequency sounds.
I haven't tried these on an airplane, but I can easily guess that it will be the same. It can block out the low rumble of a plane or bus engine, but the high-frequency hissing sound will not be eliminated.
So, simply put, the noise cancellation of SuperEQ Q2 Pro will allow you to listen to music in such situations where it would not be possible with normal headphones.
Other noise-canceling earbuds might do the same, but what makes the Q2 Pro stand out from the crowd is their inexpensive price range.
How Is The Microphone?
SuperEQ Q2 Pro has a total of 4 built-in microphones, with two on each earbud, including a feedforward microphone to reduce ambient noise and a feedback one that monitors the noise in the ear canal.
Even though it sounds quite cheesy, unfortunately, the performance of the microphone couldn't satisfy me.
When I called my friend to check its call quality, he didn't hear me well. It was quite far from the term crystal clear.
In fact, I was calling from a relatively calm environment, but he could even hear the sound of home appliances in the background.
Now let's see if its control system can please us or not.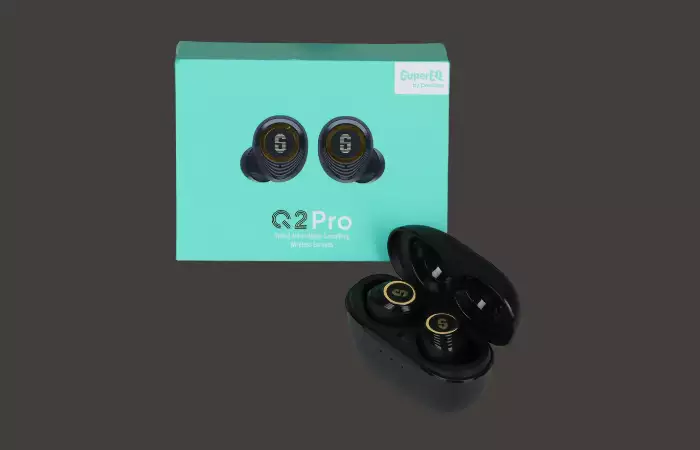 How to Control It?
Each earbud has a touch sensor on top of its body by which you can operate them.
It might seem easy to hear, but the range of functions is so wide that you need to remember a lot of things.
Anyway, follow the below steps to accomplish different tasks.
Open the charging case. Your earbuds will automatically power on.
Keep the earbuds in the case and close it to power off.
Touch once with your fingertip on either left or right earbud to play/pause and answer/end calls.
Touch twice on the left earbud to go back to the previous track.
Touch twice on the right earbud to go to the next track.
2-second long touch on any earbud sensor will let you toggle between normal, ambient, and ANC on/off modes.
Touch thrice on any earbud sensor to summon the voice assistant.
Anyway, the option for volume control is absent on these earbuds. So, you need to control the volume using your device.
Besides, its touch-sensitive control system may cause a couple of accidental inputs.
This time, I will talk about its design and build quality.
Design & Build
As I said earlier, I have really liked the look of these Q2 Pro earbuds.
They have a matte plastic body with a shiny front surface, which has a curved staircase-like outer ring and a gold-plated inner ring with the "S" logo looking like the dollar symbol printed in the middle of the touch control panel.
I found the golden and black combo quite elegant.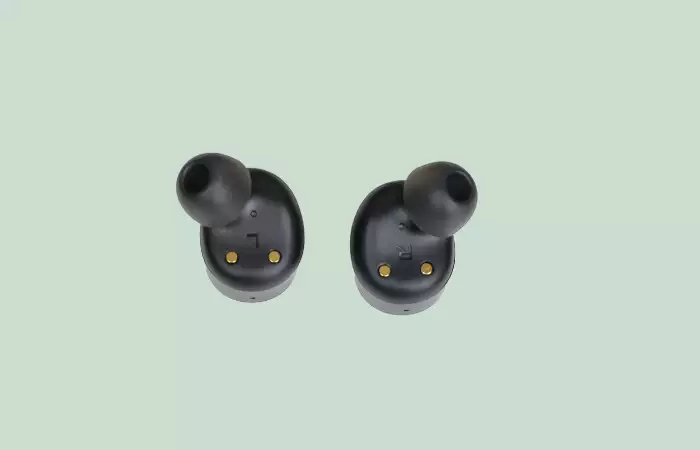 And as for the charging case, it also features a cute look with black plastic matte finish with the writing "SuperEQ" printed on top of the lid in golden color.
It has a rounded ergonomic shape with a curved top and flat base. You will find three tiny battery LEDs on the front and a USB-C charging port on its back.
Is It Portable?
Though these earbuds are relatively bulkier than most other true wireless earbuds, they are quite portable due to their compact charging case.
The charging case is pocket friendly, and you can carry your favorite tune anywhere you want.
So, these Q2 Pro can be your perfect travel companion to lift up your mode all day long.
Are They Stable?
Due to their thin and short stubby nozzle neck, they don't go much deeper into your ear canal. Besides, these earbuds stick out a lot from the ear due to their bulkier and heavier construction.
So, they are not ideal for jogging, running, or doing heavy exercises. There is a high chance that they will fall off your ears.
However, if you want earbuds for a heavy workout, then check out this article.
Anyway, you can simply walk with these earbuds in your ears or sit back idly. They are stable enough in these kinds of situations.
Is it Waterproof?
SuperEQ Q2 Pro earbuds have come with an IPX5 rating, which means they can withstand sweat and some light rain, but you can't use them while swimming or showering.
In case you need shower earbuds, go and check this article for that.
The battery life is a significant feature of wireless earbuds. And that's what my next section is about.
Battery Life
Speaking about the battery life of Q2 Pro, SuperEQ claims 11 hours without ANC and 8 hours with ANC.
I hardly take what the manufacturers claim about battery life seriously, but these earbuds surprised me a lot in this case.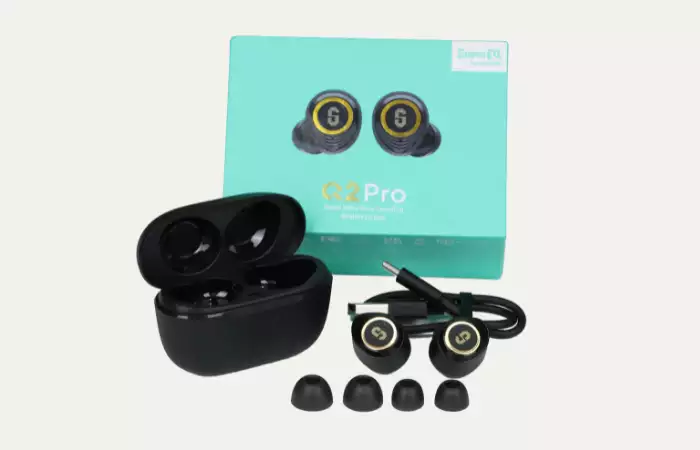 I used these earbuds for a long time, turning off the ANC and keeping the volume level at 70%, and they could support me so well for over 10 hours.
However, I couldn't test the battery life with ANC, but I think they will do good in this case also.
Well, we know that SuperEQ Q2 Pro are Bluetooth earbuds, but I haven't revealed anything about that.
Okay, don't worry. Let's go for it without any further ado.
Bluetooth Details
Q2 Pro earbuds are equipped with 5.2 Bluetooth that supports SBC and AAC codecs.
Its wireless range is also very standard. I can move freely with these earbuds anywhere in my house without losing connection for a single time.
And the connection quality was also very strong and consistent, and I never experienced any dropouts.
To use this Bluetooth connection, you need to pair it first with a device. But do you know how to do it?
Okay, chill out, it is very simple, and now I am letting you know about it.
How To Pair It?
Q2 Pro earbuds feature easy one-step pairing.
Just open the charging case and turn on the Bluetooth of your device.
Select "SuperEQ Q2 Pro" on your device's Bluetooth list to connect.
Pairing is done.
Are your earbuds not pairing with your device? Or are you facing a problem pairing them?
Don't worry. Restore the factory setting to solve this problem.
How to Restore Factory Setting?
Place the earbuds into the charging case.
Quickly tap the two earbuds 5 times at the same frequency.
The blue LED will flash, and the resetting is successful.
If the two earbuds disconnect with each other, do the followings:
Tap the left earbud three times to send the pairing instruction to the right earbud. The pairing will be successful again.
You need to use these earbuds with your device, but do you know which devices it is compatible with?
Compatibility
Q2 Pro earbuds are compatible with android, iOS, and windows. So, you can connect them to various Bluetooth-enabled devices such as smartphones, laptops, computers, tablets, and so on.
You can even use these Bluetooth earbuds for watching TV.
Are They Suitable for Gaming?
They are not gaming earbuds, but you can play video games on various Bluetooth-enabled devices like smartphones, tablets, etc. However, don't expect to enjoy the high-end performance while playing.
You can do voice chatting with your teammates, but my experience in this aspect is not satisfactory.
As their mic performance is not up to the mark, you won't hear your friend loud and clear, which will affect the result in a greater way.
After going through all these, are you still confused about whether to buy it or not?
Okay, then let them remove all your confusion now. Just look at the below sections.
Who Might Buy Them?
If you are looking for budget-friendly true wireless ANC earbuds for casual everyday use, you can simply give them a try.
These earbuds are also perfect for frequent travelers due to their increased portability.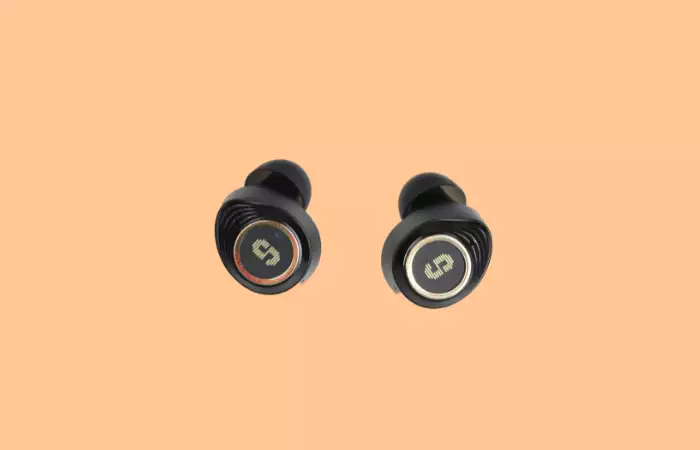 You can freely use them while commuting or traveling on an airplane, bus, or train to block out surrounding noises.
And if you need to hear the ambient noise, you can instantly turn on the ambient mode for that.
Can't concentrate on your office work due to your talkative colleagues? Use these Q2 Pro earbuds. All your problems will be solved.
These earbuds are also ideal for walking or doing light exercises as well.
Now that you know for whom they are perfect, you should also be aware of who shouldn't buy these earbuds.
Who Should Skip These Earbuds?
SuperEQ Q2 Pro earbuds cannot meet the need of an audiophile. So, don't buy them for audiophile listening.
As its microphone performance is below average, they are not ideal for taking phone calls or playing multi-player games.
Don't think about using these tiny earbuds for studio work, either.
And if you need earbuds for an intense or heavy workout, you shouldn't buy them as they are not stable enough.
Also, skip these earbuds while swimming or taking a shower.
I hope I have made it clear to you now.
Are They Worth Buying?
I have already given you an idea of whom these earbuds are ideal for.
Hence, if you purchase the Q2 Pro to fulfill any of those requirements, you won't regret it for a moment.
This affordable pair of earbuds allows you to accomplish different tasks without spending much. Therefore, they will be worth every penny.
Can't you still make up your mind? Don't you want to purchase them?
Okay, then the upcoming section is for you.
Alternative to SuperEQ Q2 Pro
You can go for any of the following earbuds as an alternative to Q2 Pro. They will offer you an almost similar or, in some cases, a bit better experience.
I have nothing more to add.
Let's wrap it up here.
Conclusion
In this SuperEQ Q2 Pro review, I shared my own experience from a neutral point of view.
Both the flipsides and downsides are included here for your understanding.
Now it's your turn to make the final decision.
I always honor your choice.
Thank you.